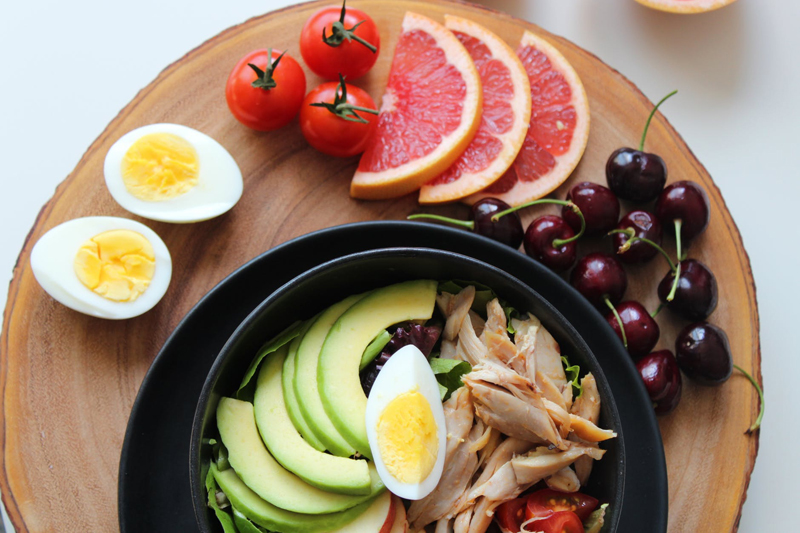 The most important tool of a low carb dieter is a carbohydrate food chart set. By referring to these carb charts, a dieter can distinguish between the healthy foods and the ones that cause weight gain
Carb Counts for the Long Term Low Carb Lifestyle


OK, you´ve merrily reached your hoped-for ideal weight and are ready to settle into a maintenance level of low carb lifestyle. How do you know what carb count to be at?
Using a Low Carb Count Chart


One of the confusing things for newcomers to the low carb world is the carb count of foods. How do you know which foods are good and which are bad? This is where a carb count chart comes into use.
Alcohol Carb Charts


Whether you´re drinking beer, or wine, or mixing up a few cocktails, here are the carb counts you need. The list includes everything from beer and wine to vodka and gin to Baileys and Captain Morgan.
Bean Types and Carbs


Beans are often the staple of hard working, poor diets, because they are easy to grow and very full of energy. This can make them a rough thing for a sedentary modern worker to eat in quantity.
Beans Carb Chart - Atkins


Beans are a staple of many diets in regions where animal protein (chicken, beef etc) is hard to come by. They are great for hard working farmers, because they pack a lot of calories in a small package.
Berry Carb Charts - Atkins


Berries are one of THE most important things you can eat on any diet - whether it be low carb or another style. Berries are full of antioxidants and nutrients.
Bread Carb Chart - Atkins


Bread is a great source of fiber if you eat healthy bread - but can be a source of empty carbs / calories with little nutrition if you buy over-processed white bread. Choose wisely!
Carb Charts - Low Carb Reference Book


When you're out and about, and you lose internet access, do you wish you could still know the carb value in the food you're thinking about ordering? This 92 page carb chart book keeps you on a healthy path.
Cheese Types Carb Chart - Atkins


Cheese is a delicious, nutritious food. It´s full of calcium and can make just about any meal very tasty. It´s a perfect snack, too! Here are carb charts for various types of cheese.
Condiments Carb Chart - Atkins


Whether it´s garlic, pickles, ketchup or other "things" you add to your meals, here are the carb counts for many of your favorite condiments.
Cream Types and Descriptions


Are you confused about heavy cream, whipping cream, half and half, clotted cream and other types found in recipes? This easy to use chart explains them all, along with their carb values.
Fruit Carb Charts - Atkins


While fruits can be a special, sweet treat, you should be cautious about gorging on fruits while on a low carb diet. Those apple and orange treats are full of sugar!
Fruit Juice Carb Chart - Atkins


Fruit juices are in general a sugar-rich product. The manufacturers take the fiber rich fruit, leave behind all the fiber, and all you get are the fruit sugars and colors.
Lettuce Types and Carbs


Lettuce is the core of most salads. It is fresh, nutrition, filling, full of water, and helps hold together your other salad items. Try to have two salads a day!
Meat and Poultry Carb Chart - Atkins


Meat consumption has always been important for women, to keep their iron levels up. The Atkins diet is perfect for meat lovers, since most meat is zero carb!
Milk and Dairy Carb Chart - Atkins


Many adults are allergic to milk products - your body naturally loses its ability to process milk as it ages. Many diets cut down your milk intake at the start to test for this.
Nuts and Seeds Carb Chart - Atkins


Nuts and Seeds are both good and bad for dieters. They are intense little packets of protein, but some are quite rich in carbs as well. Choose wisely!
Onion Types Carb Chart


Do you love onions? They add amazing flavor to a variety of dishes. Here are carb counts for different types of onion, and suggestions for uses of each one.
Pasta Grains Rice Carb Chart


On a low carb diet, pasta, grains and rice are carbs to indulge in only occasionally. They give little nutrition and a ton of ´easy energy´ to your body.
Potato Types and Carb Counts


There are numerous types of potatoes. You know that they generally aren't low carb - but here are details about which are better than others.
Prunes, Plums and Low Carb


It´s funny that prunes are somehow equated with "elderly people". Prunes are simply dried plums, just like raisins are dried up grapes!
Seafood Carb Chart - Atkins


If you´re into seafood, here´s a carb chart to help you determine what seafood items will work well on your low carb or atkins diet.
Spice / Herb Carb Chart - Atkins


Herbs and spices are merely ground up bits of plant or bark. How many carbs could you possibly get from a 1/4 tsp of dried up leaves?
Vegetables Carb Chart - Atkins


Vegetables are one of the most important things to eat in any low carb diet - be it Atkins, South Beach, the Zone, or other variations. Eat those vegetables!
Vinegar Carb Chart - Atkins


Vinegar is often used in cooking to add a tart, acidic flavor to salads and other foods. Here are the carb values for a variety of types of vinegars.
Editor's Picks Articles
Top Ten Articles
Previous Features
Site Map
Follow @LisaLowCarb
Tweet
Content copyright © 2018 by . All rights reserved.
This content was written by . If you wish to use this content in any manner, you need written permission.
Contact Lisa Shea for details.